"I will tell you what number you wrote down that is between one and 30.    Pick a card……"
We all played type of game as kids but have forgotten how to do it.
Easy to step up, Easy to do; They will be astonished and you will the Math Magic Hero in your school.
They will want to do this themselves. But a good magician never tells …………….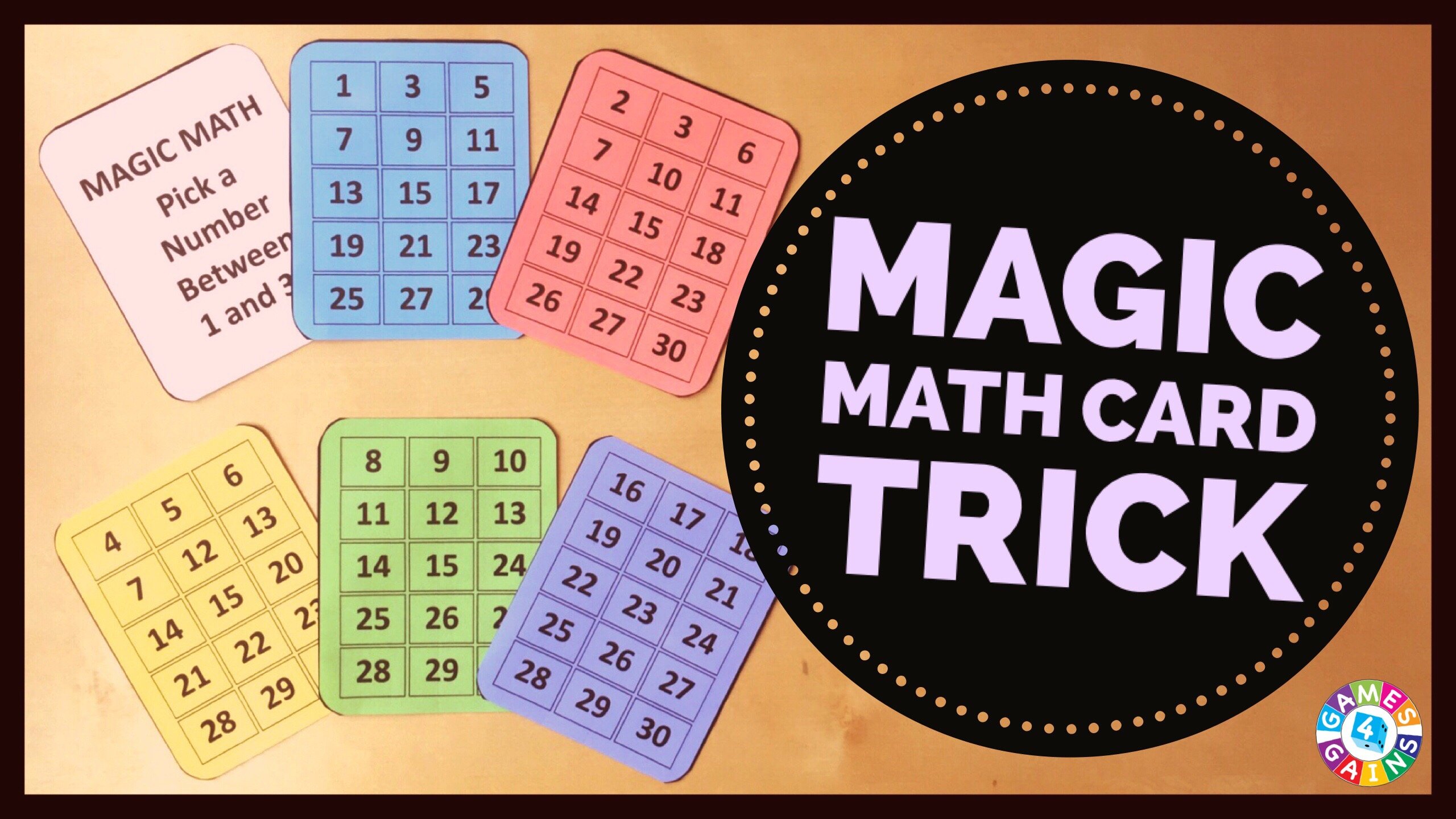 Read all about here and add these Math Magic Cards to your tool chest.